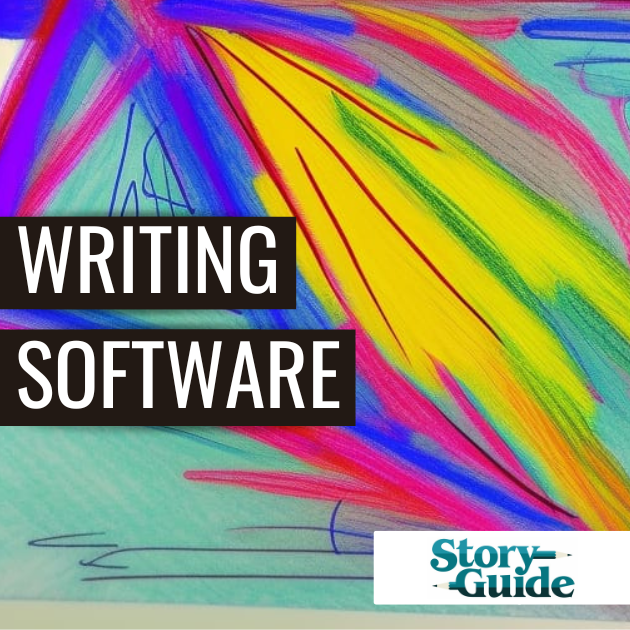 I started writing the old-fashioned way, armed with notebooks and my mom's old manual typewriter. Cracking open a new notebook, or stacking up freshly typed pages, made me giddy. Something about formatting a story in a particular way was as exciting to me as creating the story itself.
I distinctly remember our first family computer and the seamless word-processing software it offered, MacWrite. Goodbye, Liquid Paper-covered typos! I could now print out my work, and it would resemble (to some extent) what it might look like if it were to be published. What a marvel! The future had arrived!
Years later, I would write my first screenplay on the now-defunct free screenwriting software, Plotbot.

Of course, these software platforms seem terribly clunky now, but for little writer me, they were endlessly inspiring!
Nowadays, there is an abundance of options available for writing manuscripts or scripts, ranging from free to paid, and offering cloud-based or standalone solutions. The best choice often comes down to personal preference (or, in my case, the specific vibe of the story I'm working on).
I'm often asked which software is best, so I thought I'd give a rundown of some of what is available (beyond the standard MSWord and Mac Pages), as well as my personal experience with each (no affiliation and I do not earn any money from these links).
First up is Google Docs, which offers a straightforward and free method for writing manuscripts or scripts. Accessible with a Google account, it allows you to work from anywhere with an internet connection. One advantage is the ease of sharing your work and downloading it in various formats. However, it's important to note that Google Docs is a basic word processor lacking the advanced formatting capabilities necessary for screenplays or playwriting. Also, if your Google Drive is anything like mine, it's hard to keep files from getting lost in the sea of Google Stuff.
Scrivener is an all-in-one writing software designed for manuscripts, screenplays, plays, and more. Scrivener has gained a die-hard fan base for its powerful features, including project organization through folders, notecards, links, outlines, and more. However, Scrivener does come with a learning curve, and its extensive organizational capabilities can sometimes be distracting. It is not free and requires the use of services like Dropbox to access your work across multiple devices or to back up to the cloud.
Novlr is a manuscript writing software that goes beyond organization features. It allows you to set writing goals and track your progress through a dedicated dashboard. It operates entirely online and provides a supportive community through its Discord platform, as well as writing courses and tips in the Novlr Academy. While you can work on a single project for free, multiple projects require a subscription. Novlr also offers the option to back up your work to Google Drive or Dropbox for added security. However, it does not provide specific formatting capabilities for screenplays or scripts.
Dabble claims to be "Like Scrivener. Minus the Learning Curve." Full disclosure, I haven't used Dabble, but upon a quick scan of its features, it appears to be a powerful software with impressive similarities to Scrivener. Dabble also offers additional plotting tools, cloud backup, NaNoWriMo word tracking, as well as a community and resources for writers. It provides a free 14-day trial and then requires a subscription. Dabble is specifically tailored toward novelists.
This software was developed by screenwriter and novelist, John August, and caters to both screenplays and manuscripts. Although I haven't used this software myself, I've heard positive feedback from fellow writers. For screenwriters, it formats dialogue, action, and character headings automatically. There is also an interesting Gender Analysis feature to track the number of dialogue words spoken by gender. For manuscripts, it features stats tracking. The software is not cloud-based and offers additional features like removing the automatic "Made in Highland" watermark, stage play, treatment, and various templates, as well as revision mode and email support through a paid, in-app upgrade.
Reedsy's mission is to change "the way books are published by giving authors and publishers access to talented professionals, powerful tools, and free educational content."
Their cloud-based book editor is free to use, albeit only for manuscript writing. However, Reedsy goes beyond offering a writing platform. It provides formatting options to simplify the self-publishing process and a marketplace where authors can connect with and hire editors, ghostwriters, designers, and marketers. Personally, I have a soft spot for Reedsy. I've used it for manuscript writing, and I appreciate not only its streamlined platform but also the abundance of educational content and the sense of community it fosters.
Considered the industry standard for scriptwriting, Final Draft has held that status for quite some time. However, I've never quite understood why. Most scripts are handled as PDFs, and while Final Draft offers powerful planning, outlining, and formatting abilities, it doesn't seem to provide features that surpass those of other available software options. It's been a while since I've used it, so it's possible that features may have changed. Final Draft is not cloud-based and comes with a hefty price tag.
I've relied on Screenwriter for several years and have always found it to be reliable and user-friendly. It offers all the features of Final Draft but with a lower cost and less clout. However, recent updates have been a bit wonky, requiring some troubleshooting with tech support to get it functioning properly. Additionally, it is not available via the cloud, so using the software across multiple devices can be challenging.
Writer Duet is also new to me but offers free scriptwriting software with cloud backup for three projects before payment is required. Allows for co-writing, as well as offline writing that updates automatically when back online (handy for plane rides or other writing getaways without internet access).
Campfire is another software I don't have experience with but which was recommended to me. It appears to be a free, cloud-based basic service with collaboration capabilities and the option to purchase additional services, such as Character, Location, Timeline, Relationship, and Manuscript Notes modules.
These are just a few options to consider for your writing journey. Have experience with any to share or know of any that should be on the list? Let me know!



Looking for a fast and easy way to craft a broad story structure?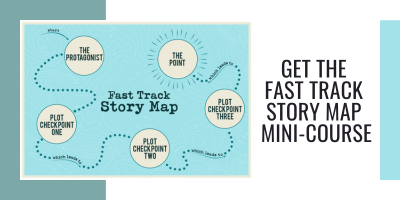 Subscribe to The Story Guide Dispatch for more!
on Instagram